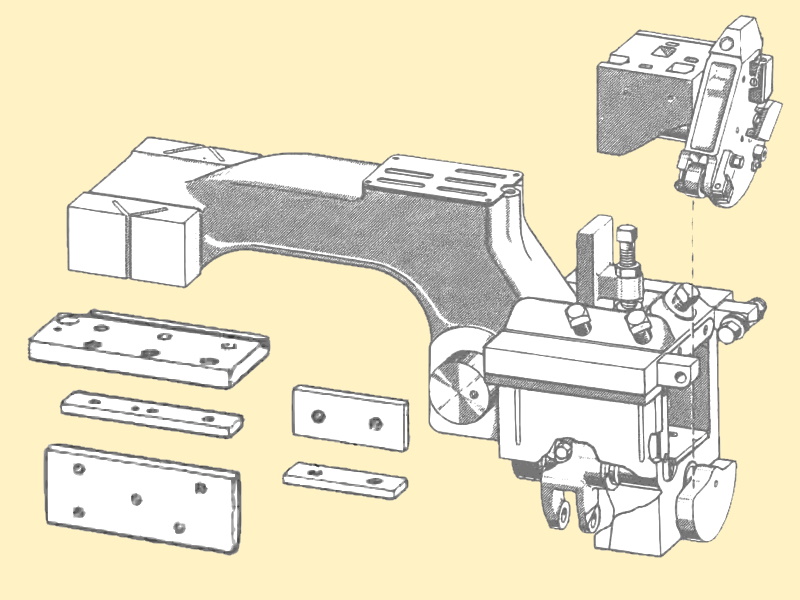 Send us your worn-out ram and wear plates, and we'll send you back a fully qualified assembly ready for installation. The Reg-Ellen 'down-the-middle rebuild' is the perfect quick-fix solution for your worn National cold header.
How the program works
---
The customer ships the ram, bottom and side wear plates, and top caps to Reg-Ellen for evaluation.
All parts are inspected, checked for cracks, and evaluated to determine if the wear plates can be reused or replaced.
The ram wear surfaces are scraped to a level and straight condition and oil flaked to ensure even lubrication.
Oil lines on the ram are evaluated, cleaned and replaced (if required).
The wear plates are ground flat and oil flaked to ensure even lubrication.
The outer dimension of the shifter shaft is ground to remove excess wear and a new bushing is manufactured, installed, and fitted.
Shim packs are manufactured for the customer to enable them to re-install the ram.
The entire assembly is then shipped back to the customer, along with a set of easy-to-follow installation instructions.
Reg-Ellen manufactures and stocks many replacement parts for National Cold Headers as well as other popular headers, threaders and secondary equipment. Contact us today to order, or to ask for further details.